Prayer before every meal was something my parents modeled as my brothers and I were growing up. Sometimes it was a silent prayer, with all of us bowing our heads until we heard a noticeable exhale from Daddy which signaled that the prayer time was over. But often Daddy prayed aloud, speaking his gratitude for God's generosity with many biblical allusions. I also have vivid memories of Grandpa Reuben praying long, heartfelt prayers before meals when our extended family gathered. Soon after I got my first watch I timed his prayer; it was two minutes. That may not sound long, but it was to a growing boy sitting at a table that was groaning under a holiday repast!
I continue the practice of saying grace before meals.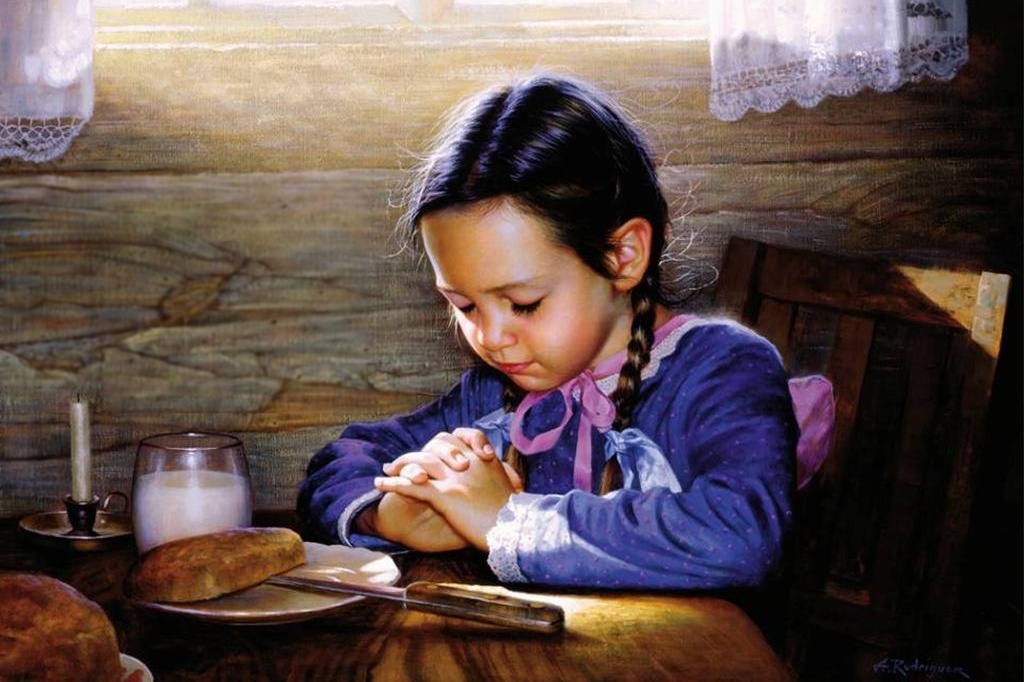 I see much value in using food in front of me as a reminder to pause and acknowledge God's generosity in all of life. As the Apostle Paul asked, "What do you have that you did not receive?" (1 Cor. 4:7). Rather than taking for granted what is granted, a prayer of thanks before a meal helps me fill my mind with some of the many ways God has shown grace and blessing. At the very least it gets me thinking of the many good things in our world. And that they didn't begin with me—that someone else deserves some credit.
There is a problem, though, when one prays at every meal. It can turn into mere ritual and lose its meaning.
Here are some ways to vary table grace to help it stay fresh and meaningful:
Learn a short memorized prayer that all can say in unison.
Alternate between memorized and spontaneous prayers of thanks.
Even "spontaneous" prayers are to some extent memorized—we tend to repeat phrases from previous prayers; so try to add at least a fresh phrase or two each time.
Some households join hands as they say the grace.
Learn a meal blessing song. (I posted a clip of a prayer song as our family celebrated a birthday last month.)
Go around the table giving everyone a chance to say something for which they are thankful; have that be the prayer.
Sometimes make the prayer simple. I remember my friend Juan's typical prayer in our Bible institute cafeteria: before he sat down, he'd gesture toward heaven and then toward his tray, saying "Thank you, Lord, for this food!"
We can think of many creative ways to do table grace, I'm sure. But whether we use a new form or an old, any prayer from a thankful heart will be full of meaning.